Chloe Milsop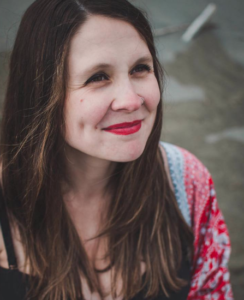 Chloe Millsop's love of dance began in her home town of Revelstoke, British Columbia where she danced at The Just for Kicks dance studio until she was eighteen. During her last two years of high school she would travel to Just for Kicks Salmon Arm to take dance classes as well.

After graduation from high school, Chloe was accepted into the Contemporary Dance program at Concordia University in Montreal where she focused on choreography and contemporary dance technique for the next four years. She was fortunate to take classes with numerous talented teachers who worked for many well known companies in Montreal.  She choreographed several dance pieces and performed in several dance venues around Montreal. During the summer, she taught at dance camps and attended contemporary workshops in Winnipeg and Montreal. Chloe left the Concordia Dance program with a Bachelor of Fine Arts in Contemporary Dance. 
When Chloe was finished in Montreal she moved to Alberta and taught for many years at the Hinton School of Dance where she taught Contemporary, Lyrical, Hip Hop, Jazz, Acro, and Creative to all ages and levels. While living in Hinton she became interested in Acro and decided to further her training. She receiver her Acrobatic Arts Module 1 certificate. 
Chloe is now happy to call Salmon Arm and Just for Kicks dance studio her home. She looks forward to sharing her love of dance with all of her fabulous students.