Welcome!

To Our Studio
The Just For Kicks
Dance Studio Mission
Just for Kicks Dance Studio was established in 1988 by Patty Fleming with a goal to create a studio atmosphere based on fun and laughter and build a studio community where acceptance, creativity and mentorship abound.
Our studio's atmosphere allows students to experience technical training with confidence and success. No, we have not forgotten that dance is an incredible discipline, we just believe that anyone can enjoy the learning. We offer recreational, part-time competitive and full-time competitive classes with one goal in mind; to inspire our students creatively and technically while building their self-esteem.
Not only is it our job to inspire our students, we look forward to each year as they inspire us. Just for Kicks Dance Studio is the place where TECHNICAL TRAINING and FUN combine!
Congratulations to Evey Laurie , Kayden Gawley for winning 3rd at Provincials .  Kayden & Emma Farrar also made top 10 dancers at SHINE Dance Festival, & Emma won most promising dancer at Great Canadian Dance Challenge.
Congrats to the groups "Space in You" & "Best Friend" for winning overall awards at both GCDC & SHINE,  The Scientist & Cabaret for winning adjudicators choice awards & so many more high score &  category wins from our soloists abs groups!   We are so very proud of all of your hard work this season!!!!
Congrats to faculty Kali Gawley for winning the overall choreography awards at both SHINE & GCDC.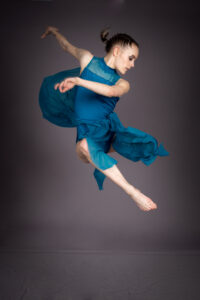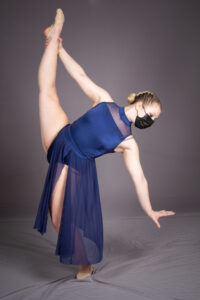 COVID SAFETY PROTOCOLS!!!
On arrival at the studio or training space a teacher or assistant will record a verbal consent confirming the dancer is asymptomatic. Should a dancer present with signs of Covid -19 they will be directed home and asked to contact their heath care provider. Other teachers , dancers etc will be notified about the possible exposure.
1.Students / parents must maintain social distancing while lining up to enter classes
2.Upon entering class all students must use hand sanitizer and keep social distanced from other class members and teachers
3.Teachers and assistants are recommended to wear masks depending on the task required and fitness level it may or may not be possible ( dancers are not required to wear masks as per regulations for fitness and dance studio work out protocol )
4.There will be marked areas on the dance floors to keep physical distancing while dancing ( taped in our permanent locations and removable objects in our rented non permanent locations )
5.After each class ends and before an new group of dancers enter a full sanitization of dance floor , bars , door handles, light switches, sitting areas etc will be completed. ( allowing 15 minutes for this )
6.Where the locations allows using one door for entry and another door for exit of students.
8.If we are notified about any student being positive for Covid, all students and teachers that have been in contact will be asked to self isolate until the required time has passed for them to be safe to come back to class
9.No one is to come to class if :
*they have travelled out of country and have not self quarantined for two weeks.
*They have any symptoms of sickness ( sore throat / cough etc)
*They have been around any one else / family member who has any symptoms of illness.
*Are unable to follow the safety guidelines as outlined above
*For participating an any studio training environments students must have no signs of symptoms of Covid 19 in the last
14 days. Medical clearance is required to participate in training if a dancer has previously documented Covid 19 infection.
*No close contact with individuals that have been known to be exposed to those with Covid 19 in the last 14 days.
*If a participant in a small training group is to test positive, a 48 hr pause is put  on that groups in-person training sessions until all potential contact have confirmed a negative Covid 19 test
10.No parents or observers allowed in classrooms with teachers and students ( when settling in young first time students who are having a hard time … we can allow a parent in as long as all safety protocol is maintained )
11.All choreography and technique taught in classes will be safe distanced ( no touching or lifts etc )
12.All students old enough  will be asked to self monitor for symptoms and keep a record that can be checked by teachers
13.If we are asked to pause in our season for Covid for any amount of time we will credit any classes missed to the dancers later in the season or a credit to be used at Just for Kicks Dance Studio if it is not possible to make u a class in the season. ONLY CREDITS WILL BE GIVEN NOT REFUNDS. Competitive dancers may receive video or online instruction if we feel the need to do so.